5 Tips Marketing to Gen Z
5 Tips Marketing to Gen Z begins with them becoming forty percent of all consumers by 2020.  And, unlike any other consumer generation before them here is what you need to know.
You may be thinking, I've dealt with Baby boomers, Gen X, Millennials, so what is any different about Gen Z? As noted, they will become a major percentage of the consumer base next year. Moreover, it is worth pointing out that they are the first generation that has spent their "entire" lives with social media.
From generation to generation we see social and corporate shifts. This includes the shifts in corporate structure from top-down to a more collaborative team-driven approach,  the adoption of more flexible work schedules and open office space. it has also seen a rise in the adoption of social responsibility, and the types of messages promoted and the way they are delivered.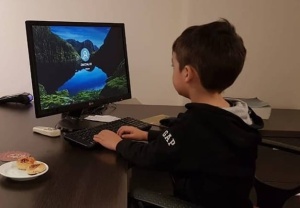 While everyone before Gen Z  adapted to the introduction of social media, they were born into it. When kids are born into an existing or new technology, they seem to have an innate understanding of it. My Godson at age four is using mobile and tablet devices — as well as a laptop — better than many boomers today. And his sister, all of 1 1/2 isn't far behind him.   
Social media was seen as the end-all open network that would usher in a utopian connectin around the globe. It has made the world a bit smaller, allowing people from distant parts of the planet to learn from one another, while also recently seeing Twitter and Facebook becoming a place to promote misinformation, Governments are struggling with social media. And, especially with misinformation is impacting public opinion, and thus, elections around the world.  like India
So the "digital natives" as they are referred to, are having a big impact on company brands. They are the most diverse, opinioned generation is history. It is no longer just about pushing content to them, but what kind of content, the packing of the content, and narrowly focusing on who that content is packaged for. Gen Z absorbs and relates to social media differently then those before them. So to reach and engage them, you have to rethink your strategies.
If you want to tap their interest and attention, you have to understand their perspective of social media.
5 TIPS TO MARKET TO GEN Z
Social media for Gen Z is almost universal, although they tend to be more selective than Millennials. Blasting messages across various social media platforms, solely because Gen Z lives there, is wasted energy.  While 74% of Gen Z spends an hour to 3 a day on social media, they can be, and usually are, very selective where they post, who can see it, and what can be shown to them. As such, they're masters in filtering content.
Snapchat, Instagram and Facebook are the favs of Gen Z.  According to the SWIFT Creative Agency, Gen Z considers Facebook their "most important" social platform, despite the buzz that young people have fled and left Facebook to Millenials, Gen X, and older.  However, while Facebook is considered most important, Instagram and SnapChat are the most used among Gen Z.
63 percent of Gen Z wants to see "real people," rather than celebrities, in marketing messaging. This is a significant shift from older generations. Gen Z is influenced more by "real" people than celebrities.  The irony is that as "real" people gain traction on social media, they, in reality, become celebrities. But nonetheless, the takeaway is to search out on-the-ground-influencers instead of traditional celebrities to endorse your brand. In fact, according to a Deep Focus survey of Gen Zers,  67% of those asked said they preferred non-celebrity ads, as compared to 37% that preferred celebrities
 If you want to reach Gen Z, you have to gain their attention within 8 seconds. They have an incredibly short attention span and can move lightning fast through content. This doesn't mean that anything your post has to be 2 sentences long or shorter. It means that the main message, the hook, has to be short and to the point to get their attention. Their attention span, the time to gain their interest, is 4 seconds shorter than adults in 2000. So messaging must be quick, concise, and portray something relevant.  Capturing a Gen Z'er is a challenge, but if you have something that they perceive as valuable, they can be fiercely loyal and stick with you for a long time. If not, they'll filter you out in seconds.
Gen Zers want useful or valuable content, not ads. Despite a short attention span to grab their interest, that doesn't mean that all the content you push to them has to be short. The Gen Z crowd has a huge appetite for consuming content;

So once you get that attention, they are just ass likely to spend time on a full 25-minute video as they are to read comments, memes, and and other quick content.
To capture the attention of  Gen Z, brands have to adjust from the marketing tactics of old, and embrace authenticity, transparency, value, and social responsibility. Also, if a Gen Zer does like your brand,  they'll actually promote it for you, as they live in a world where they share everything — from photos of where they are to what they're eating. 
We all know the words, but what do they relate to today's business world?
Authenticity:  Be original, be "real" instead of imitating someone else's cool.

Transparent: Be honest. If you get a negative review, acknowledge it, respond to how you will fix it, and apologize.
Responsibility: Gen Z is concerned about the planet, the marginalized, and don't like liars or corruption.
Brands that want to be successful in 2020 are going to need the support of Gen Z, and Gen Z is forcing brands to become more what they should have been all along — honest, authentic, creative, and responsible.  
About us and this blog
We are a digital marketing company with a focus on helping our customers achieve great results across several key areas.
Request a free quote
We offer professional SEO services that help websites increase their organic search score drastically in order to compete for the highest rankings even when it comes to highly competitive keywords.
Subscribe to our newsletter!
There are 10 simple eCommerce email ideas that will increase ROI. You…
[easy-share counters=1 counter_pos="inside" native="no" hide_total="yes" fullwidth="yes" fullwidth_fix="100"]