Benefits of Location-based directories
The benefits of location-based directories include providing marketing reach to publicize your company. However, there are many other advantages beyond simply extended exposure.
What is a location-based directory?
They are the platforms that list businesses within a specific location — by niche, class, or industry. The public information — such as contact info, address, hours of operation, social network links, images (and videos), and more — you determine. Examples of location-based directories would include the Better Business Bureau, Chamber of Commerce, Ning Places, and Google My Business. TripAdvisor, Yelp, and Facebook. However, there are so many more, ranging from dining-specific to health-care-specific, and everything in between.
Following are some advantages of listing your business in local directories.
Benefits of Location-based directories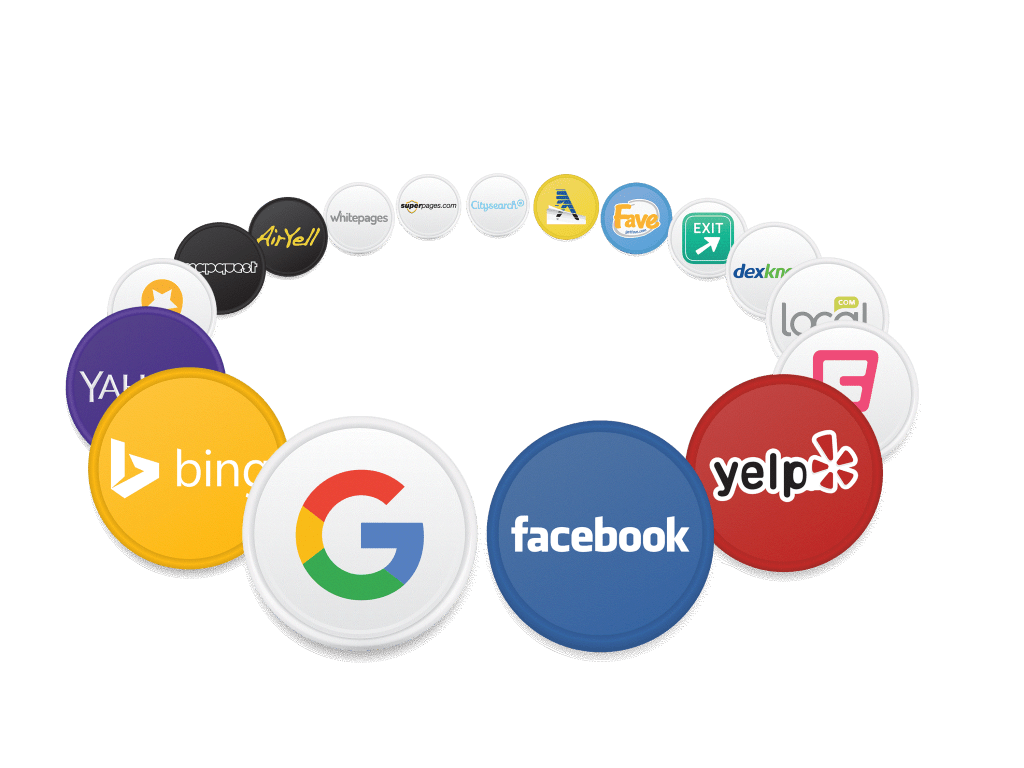 Increase online presence
When your business shows up in directories, there are more chances of potential customers (A) seeing you, and (B) reaching out to inquire about your business products or services. While there are some online platforms that may or may not be better for your particular business and industry segment, location-based directories simply augment and increase that online presence. Digital marketing agencies can assist in advising you and/or implementing getting your business listed. 
Boost brand awareness and reach
An extended online presence is a key component of building brand awareness. It is almost a necessity today for any business to have a website, and additionally social media pages. You can continue building brand awareness by (metaphorically) pasting up as many posters and flyers around town as possible. Think of the posters as your website and social media page, while the flyers are represented by directory listings. Getting listed on an additional 50 – 80 online location-based directory platforms can only enhance your presence by placing the company brand in front of as many eyeballs as possible. Users can quite literally stumble upon your company while searching a directory for something else — potentially resulting in an inquiry for more information and/or a sale.
Enhance local search
Location-based directories could very well have a much better SEO ranking than your own website. That is why if you search some businesses their listing (whether on Facebook, Instagram, Twitter, LinkedIn, or others) may very well appear with higher ranks than their websites do.
As such, getting listed on as many directories as possible, and then interlinking your website with them, will help the search engines better recognize your brand. Think of the directories as the foundation on which your website (house) is built on top of as it relates to search.
And if your business is muti-locational you can create separate listings optimized with the specific location, and even the service area range that location offers.
Get reviews and feedback from clients
In days past brand awareness was built on extensive advertising. Today brand awareness and buying motivation are driven by reviews. Directories provide yet more online places to capture reviews. Because while you may prefer customers to review your business on one platform or another, you simply don't know what their shopping preferences are or what directories they follow.
For example, many of our restaurant clients know that they need be on certain platforms. These may include the more notable, such as Facebook, Instagram, Google My Business, and Yelp. Many overlook others such as TripAdvisor (one of the largest restaurant-specific platforms), Yahoo, Restaurantant.com Merchant Circle, and City Search. And this matters because according to Small Business Trends. 94% of diners check reviews before choosing a restaurant to patronize.
However, it isn't just restaurants that miss some of these important directories, as there are dozens of location-based directories for a myriad of industry segments.
This helps to improve SEO and search algorithms because Search Engine Results Pages (SERPs) depend on active, positive, reviews to be ranked higher. The more places clients can easily publish their experience and post photos of your business, the more exposure your business gets.
Therefore, developing a strategy to have your business accessible for review regardless of where people are searching is key.
Enrich your reputation
Reputation management is also an important endeavor, whether you handle it in-house, or contract a firm to handle it for you. Positive reviews take care of themselves, but negative reviews require swift attention.
Should you receive a negative review, if you respond with recognition of the problem and what you will do to address it, you're letting customers know you listen and come up with a solution to avoid the problem re-emerging in the future. This builds credibility.
Supports SEO
As noted above, location-based online directories improve your SEO. Your business information is enhanced by listings and paving that extra validation for search engines. It becomes feasible then to get on the first page of most of the search engines using online business directory sites, particularly Google.
Syncing Location-Based Directories in a Single Dashboard
Clearly trying to maintain 50-80 directories and updating them all when you want to change business hours, or food menu items can be daunting. It would take hours, at a minimum. Fortunately, there is now Power Listings, an automated directory sync platform. This is especially beneficial for bars, and restaurants. and pubs, as they can not only sync the business information, but also their menus.
It is also beneficial for any business in the healthcare industry — hospitals, doctors, laboratories — as there are many healthcare-specific directories,
If you need consulting help reach out to our sister consulting company. Or contact us directly. You can also check out other online automated operation and marketing tools on i2WEBSERVICES.COM
About us and this blog
We are a digital marketing company with a focus on helping our customers achieve great results across several key areas.
Request a free quote
We offer professional SEO services that help websites increase their organic search score drastically in order to compete for the highest rankings even when it comes to highly competitive keywords.
Subscribe to our newsletter!
There are 10 simple eCommerce email ideas that will increase ROI. You…
[easy-share counters=1 counter_pos="inside" native="no" hide_total="yes" fullwidth="yes" fullwidth_fix="100"]