One-Stop End-To-End Solutions
Our award-winning team is diverse with deep knowledge and experiences. We know that we're only as good as our last job, so we approach every job as the most important job. We make you look good!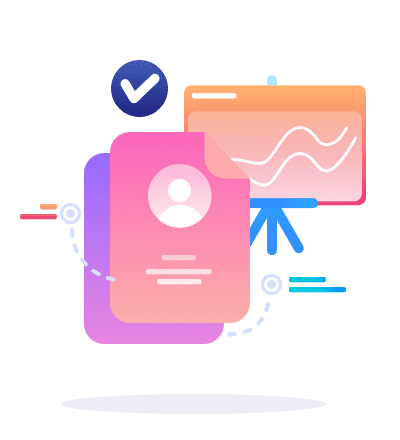 Customers are interacting with brands through social media. SMM can bring remarkable success to your business.
Search Engine Optimization is fundamental. Our SEO strategies can grant you a high-ranking placement in search results.
Our services cover all aspects of web analytics, from initial setup to advanced tracking solutions and custom features.
Pay-Per-Click marketing is easy and cost-effective. We know everything about PPC!
Custom email templates that speak to your customers and resonate with your brand.
Psychotherapy Clinic
Owner
Posted on
CLUTCH here
. "They have gone over and above to earn my trust by being dependable, responsible, and effective. Incognito created my website, maintains the site, created by business Facebook and LinkedIn accounts, and has been willing to support my marketing in other ways as well. The company responds to my website needs quickly, effectively, and efficiently."
Marc Celestin
Restaurateur
"Bruce and his team have done a great job of capturing the look and feel of our restaurant in building our website and social media pages. They are prompt in their actions, patient, and I would recommend them highly.."
We use strategy and experience to generate results
Our team specializes in technology, branding, and digital marketing. We have a proven track record in increasing building highly-functional technology, memorable branding, and client visibility across the web. Our strategies are designed to achieve one or more of the following goals:
Call To Action
Inspire the target audience from social media and search ads networks to visit your website
Engage
Encourage dialogue and coverage from influential people and sites, and on-site funnels
Inspire
Inspire the target audience to visit your website to learn more about your brand and interact with you
We can help you achieve great results across several key areas of Digital Marketing, including Search Engine Optimization, Local Search, Social Media Marketing, and, Email Marketing.
Moreover, we can research and develop marketing, investment, and rollout plans. We combine creative ideas with our vast experience to deliver measurable results for our clients. We can help you engage your audience.
Website development for vacation rental company, plus directory, and SEO marketing