Local SEO Services
Local SEO services are simply SEO with a narrow geographic focus 
Local SEO services increase the visibility of your business by driving your website to the top of "local listings". SEO for local can boost your ranking in, but not limited to, Bing, Google, Yahoo, Dogpile, and others You need professional SEO services if you're a local business, which focuses on geographically-relevant traffic to your site, and customers through your door.  
When you ask who is the best local SEO company, you have to consider all the components required for SEO, including content marketing development, directory management, tech SEO, and backlinking. Incognito Worldwide offers local SEO services with strategies specifically tailored to your business type, your location, and your goals -- to ensure the right external location signals are sent to encourage user reviews on Google, Yelp, and others. SEO, as opposed to ads, is a method that grows organically. View our press mentions.
Our local SEO services include optimization, but also content management to tell the correct story that makes our customers competitive in their market and achieve higher rankings. We regularly check the traffic source and behaviors to continuously assess and adjust our approach. Marketing, whether social media, SEO, or local SEO is complicated, requiring experts that know the landscape and tactics that work.  
32,8%
Increase in online transactions
148%
Increase in organic traffic
46%
Increase in mobile traffic
LOCALIZED SEARCH: Our local SEO services not only strategize how to raise your visibility in search generally but specifically raise it in the geography where your business is located -- to target potential customers that would actually come to your location. While people still search using computers and tablets, the use of mobile device use for search is rising.   
WEBSITES: Local search engine optimization services are taken into account when we develop a new website so that it has the flexibility to adjust pages, content, and links to be correctly configured not only for SEO but also to target your audience's behavior. We ensure that the customer journey has easy navigation, a succinct story, and easy access to information and external content -- such as importing and redisplaying Instagram images, or Tweets without having to leave your site. Our team keeps your business' online listings accurate and optimized for potential customers and mapping systems, providing easy access to your information and your business location.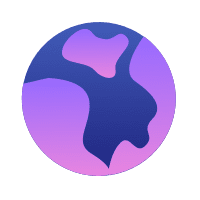 Google Maps Optimization is an important part for your local marketing strategy.
Link building is a tremendously important component of Search Engine Optimization.
Custom email templates that speak to your customers and resonate with your brand.
GROW TRAFFIC & INCREASE REVENUE
Tell us about your project
Let us help you get your business online and grow it with passion
Get the best out of your online marketing budget, talk with us so we can keep you ahead of your competitors.