Let us help you grow your business through the web
Face My Doctor is a PaaS (platform as a service) to provide a turn-key 'practice in a box' telehealth platform for medical professionals. Incognito Worldwide [in conjuncture with its sister company) A2Z Business Consulting was contracting to research and develop a series of branded investor materials.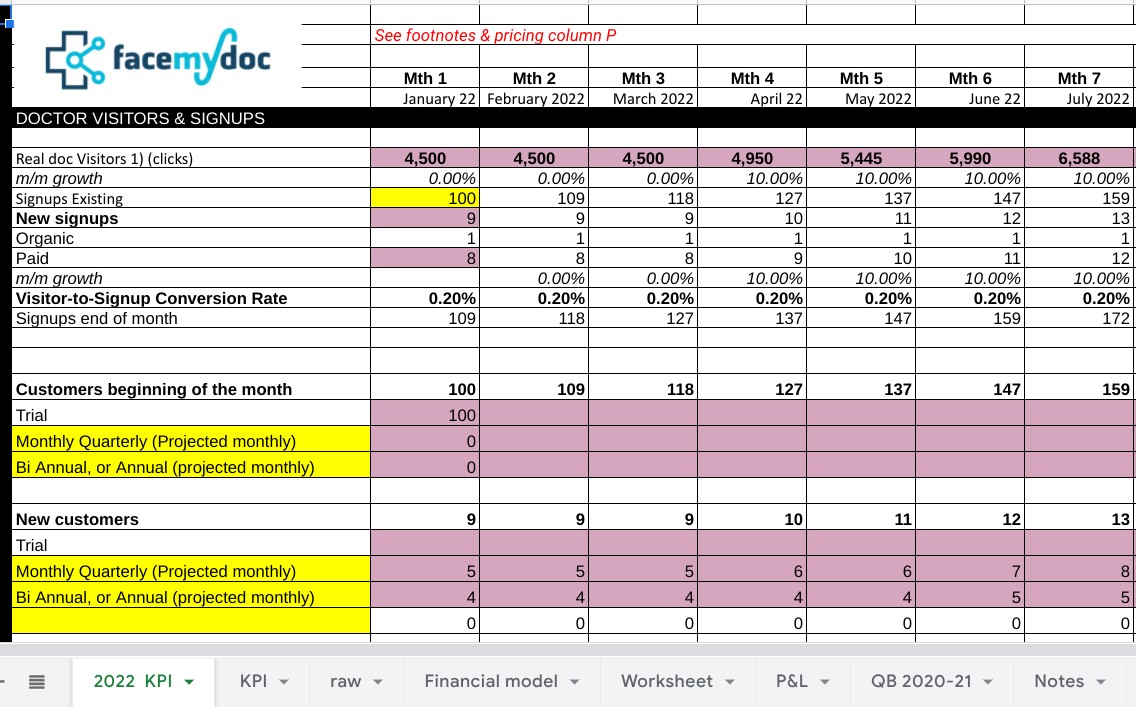 Challenge
To research the marketplace, FMD's past advertising spend and conversions, and to absorb their business model narrative and convert it all into the documents required for investor presentations. 
Solution
incognito Worldwide provided the following solutions: 
Market research (to understand their UVP, elevator pitch, market problems, and competitor comparisons)
Develop, write, and design an investor one-sheet
Develop, write, and design an investor pitch deck
Develop, write, and design a 5-force market chart 
Research and develop a Key Performance Indicator (KPI) chart
Consolidate, organize, and set up accounting, and subscription management, systems
Results
The company now has the materials to present to potential investors, and an up-to-date subscription management system that tracks and automates payments, churn rates, and income, plus an up-to-date accounting system to track budget projections vs actual, and can generate P&L, balance sheet, and cashflow  statements
From The Client
"I love these guys! Initially, they were hired to do solely investment materials research, design, and development. and I had to race just to keep up with them. But their knowledge base is so wide and deep, I've since brought them in to handle other aspects of my operations on a contract basis, including accounting, and systems setup and management. "
-- Anthony Licausi, founder, CEO, Face My Doctor. 
logistics ecosystem -- market research and investment materials
Investment docs, marketing strategy & roadmap for Saas platform and mobile app
Get new blog posts by email: